Today's CNN News Headlines
OUR SERVICES
We have a wide range of services including...
• High Speed
Dial-Up Accounts
• DSL (Commercial
or Residential)
• Broadband Wireless
• Web Hosting and Design
• Toll Free Tech Support
• And more...
COMPUTER REPAIR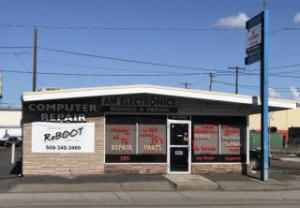 Need computer repair, virus/malware removal, upgrade issues resolved?
Come see us at ReBOOT Tech Services...
3625 E Sprague Ave STE G
Spokane, WA 99202
Or call us at 509 340 3469
QUICK SEARCH
or...
GET CONNECTED
No matter how you prefer to connect to the Internet, make ASISNA your Internet service provider. Wanting to upgrade your connection, we can do that too. Use our high speed dial-up access or choose one of our broadband services such as ASISNA DSL, or High Speed fixed wireless. We have many service plans available.
We are your local internet service provider with world class service and support. Call us today!
WE OFFER HIGH SPEED WIRELESS AT YOUR LOCATION!

We offer the most complete range of networking options in your area. Along with our worldwide Dialup Access, we provide CenturyLink DSL packages, High Speed Wireless and T-1 line access.